MORVARID K
Cold Lace
4 November - 10 November 2019


As a direct echo to the Once Upon a Time series, Cold Lace continues the dialog between ink and photography.

In this body of work, instead of covering the photograph, the ink injects a layer of imagination giving a new perspective to the substance.

The dark ink of Once Upon a Time is replaced by gold, symbol of light, magic, preciousness and also sacred naivety.

Through photographs taken on Tehran rooftops and indoors, Cold Lace is the poetic and portrait of a presence.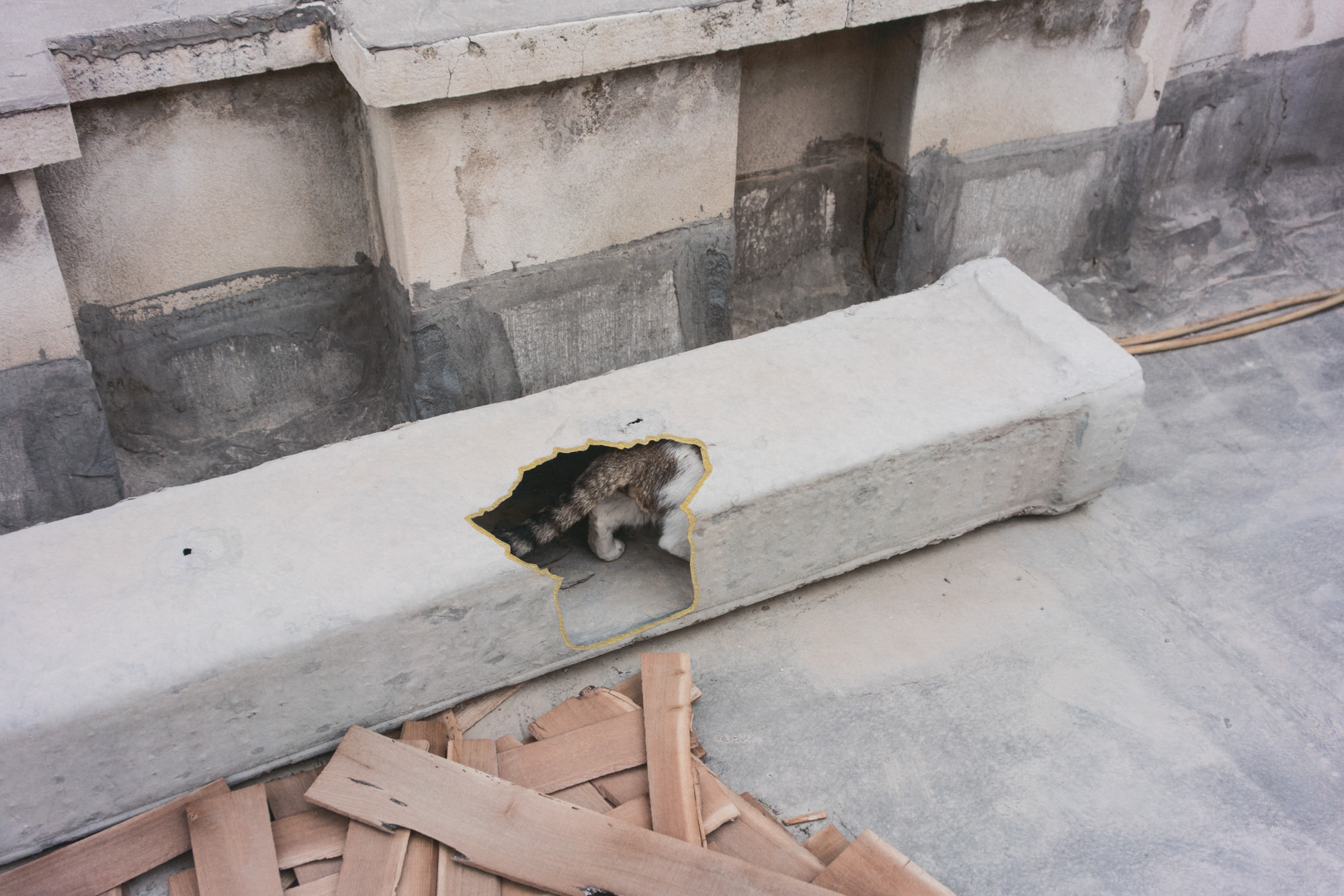 ---
Morvarid K. (b. 1982, Tehran, Iran) artistic work grounds in what she calls the invisible frontiers, desired or forced, personal or public, real or imaginary. Intrigued by human complexity, she creates dialogues between opposing forces in which she sees beauty and poetry. Through her projects, she aims at creating bridges between identities and cultures.

Her art pieces have a photographic base, refined through collages, superposition, sometimes layered with ink and drawings. They are often unique pieces. Morvarid K also explores her themes through performances and interdisciplinary collaborations with artists such as Sherwood Chen and the butoh performer Yuko Kaseki.

---