Eliza Bourner
The Act of Living
3 April - 9 April 2023


'The Act of Living' is informed by our cultural and psychological landscapes and contemporary society's increasingly dysfunctional value systems. This series of photographs addresses an uneasiness and alienation inherent in our fast paced, hyper connected and media-saturated contemporary culture; filled with passive entertainment and empty distractions of materialism. Individualistic values foster comparison and competition, pushing us further away from one another & in prioritising consumerism over collectivity, we become increasingly dissatisfied and burnt out as a society.

Imbued with nostalgia and a cinematic feel, my silent images impart the discomfort of a troubling daydream, with their subtle inclination toward the surreal. Creating staged still life and self-portraits, I aim to convey the awkwardness and performance of socialized ideals in postmodern culture, otherwise known as our 'Age of Anxiety'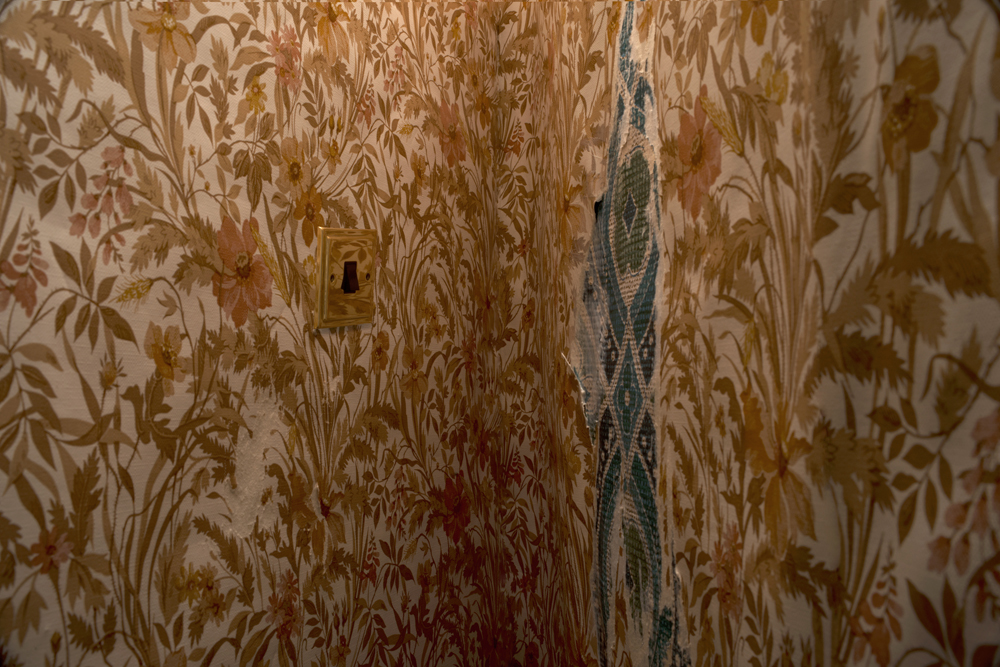 ---
Eliza Bourner is a London based emerging photographer, whose richly cinematic work challenges our contemporary psychological landscapes.

Since graduating from an MA in photography at the University of the Arts London, her work has been exhibited internationally including the Pingyao International Photography Festival, PhEst Photography Festival in Monopoli (2022) and York Art Gallery (2022).

Her artwork has received awards from the Aesthetica Art Prize 2022, British Journal of Photography 'Edition 365' Awards 2021, LensCulture Art Photo Prize 2021, LifeFramer Open Awards 2021 and the Prix Levallois 2021. Her work has been widely published with both editorial commissions and as a photographic artist with work appearing in the New Yorker (Nov 2022), the Financial Times Weekend Magazine (Dec 2022), Der Greif GuestRoom, Fisheye and L'Oeil de la Photographie.

---