PABLO CASTILLA HEREDIA
Costa Tropical
22 February 2022 - 28 February 2022



Between 2010 and 2016, Pablo Castilla dedicated entire days to touring the Costa Tropical, a coastal area in Granada (Spain), where he comes from. Walking, driving, never knowing where to go, he explored a familiar territory that became strange as the hours went by.

Extensive exploration of this landscape during the hours of peak sunlight intensity reveals a strange drama in which comedy, tragedy and absurdity coexist in a new reality that could well belong to a film piece without any conscious script.

Costa Tropical is a journey to a new territory, both original and sovereign, located somewhere between fiction and reality, record and invention, documentary evidence and subjective perception.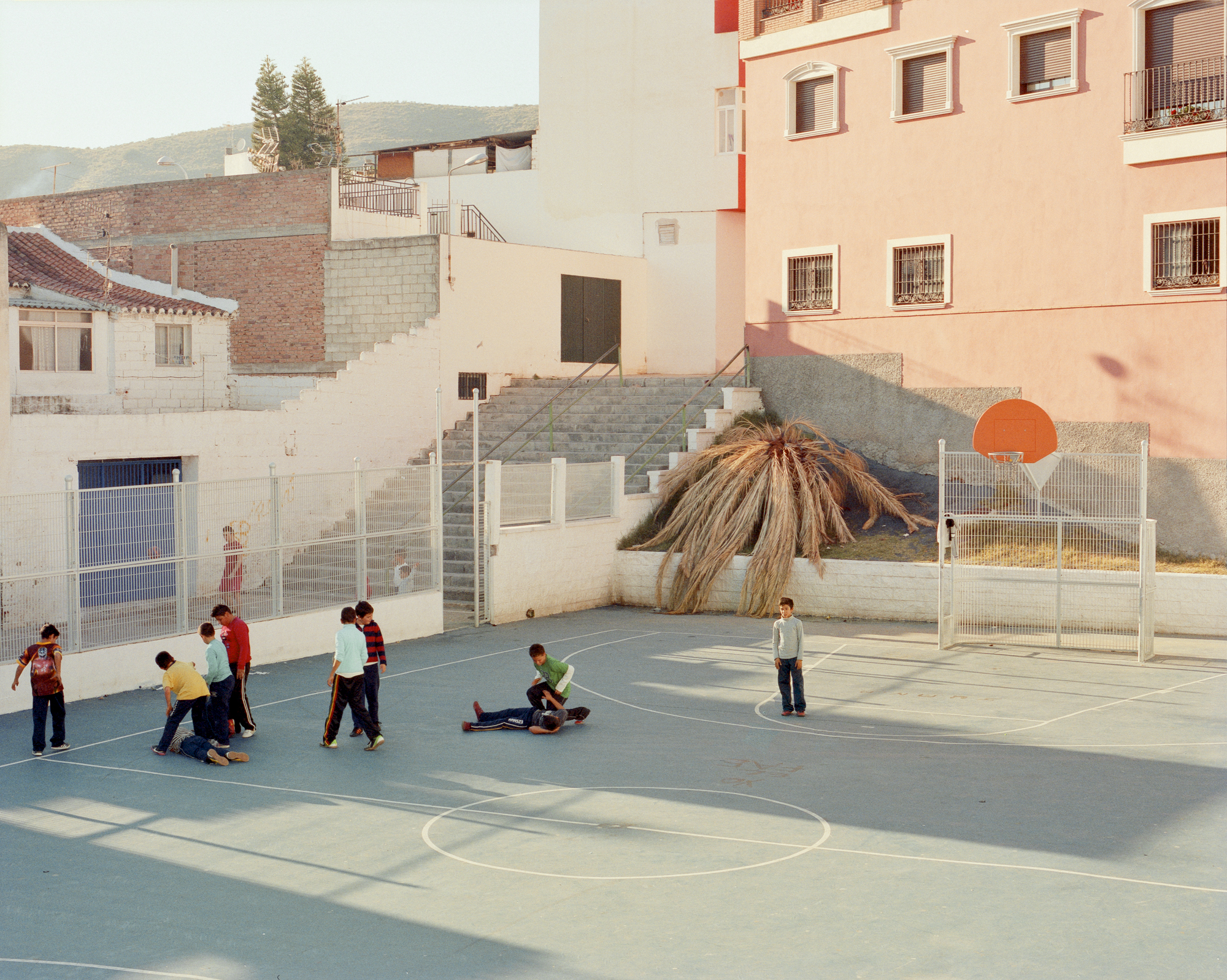 Pablo Castilla Heredia (b. 1980, Granada, Spain) lives and works between Granada and Norway.

His work is based on the direct exploration of reality and encoded in a documentary-based language through various disciplines such as cinema, performing arts and photography. The use of a documentary style becomes in itself a strategy that reveals fissures in perception and challenges the boundaries between fiction and reality.

After graduating in Fine Arts, he lived in Brussels from 2001 to 2014, where he earned a Master's Degree in Documentary Filmmaking and, together with Hedvig Biong and Niko Hafkenscheid, founded "Kevin or Harry", a performing arts collective that creates theatre pieces where real people take the stage. Since 2018, he collaborates regularly with Pablo López ("Pangnirtung") on projects revolving around photography and territory. His interest in slow photography made him complete in 2021 a master's degree on conservation and dissemination of photographic heritage.

Costa Tropical is the winner of the 3rd Edition of "Fotolibro <40", and published by Dalpine and was shortlisted as best National photobook in PHE2021.
As the recipient of a grant by the Arts Council Norway, he is currently working on a new documentary series.