KATE SCHNEIDER
Trumpgrabs
28 April - 4 May 2020
Trumpgrabs is a personal archive of news alerts that Kate Shneider received on her phone since Donald Trump was inaugurated President of the United States on January 20, 2017.

The captured news alerts are from moments have pricked me in some way, and are juxtaposed with a wallpaper image of a tranquil sunset. This stereotypically sublime image takes on an ominous quality when paired with news about bombings, FBI investigations, and the dismantling of the Obama Administration's climate legacy. What is left is a landscape punctured by moments that are frustrating and upsetting, but ultimately beyond our control.

As a guerrilla art series, the presentation of the work is presented on social media, and in a series of 24'' x 36'' posters that are wheat-pasted in urban environments.

These installations have been showed in different cities as Toronto, Detroit and Windsor; and at the group show exhibition Movers & Shakers curated by Betty Julian at Prefix Institute of Contemporary Art, Toronto, Ontario.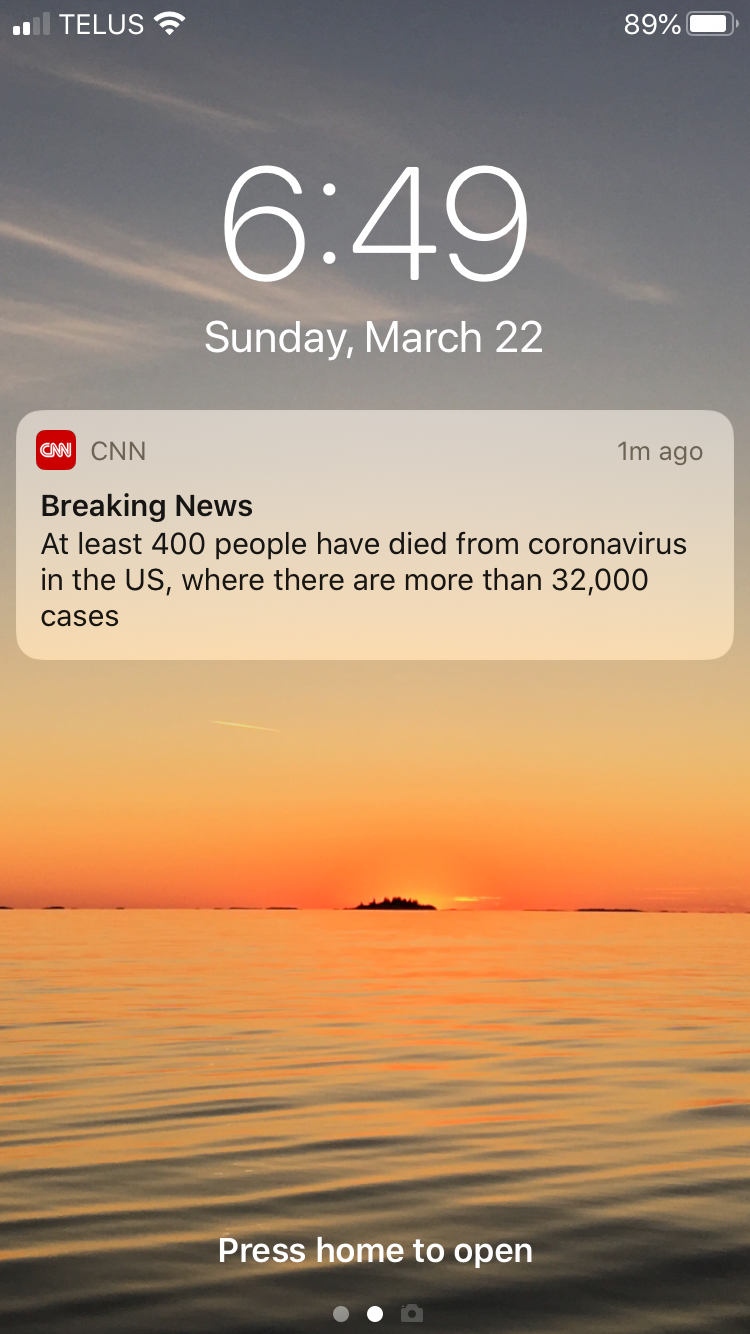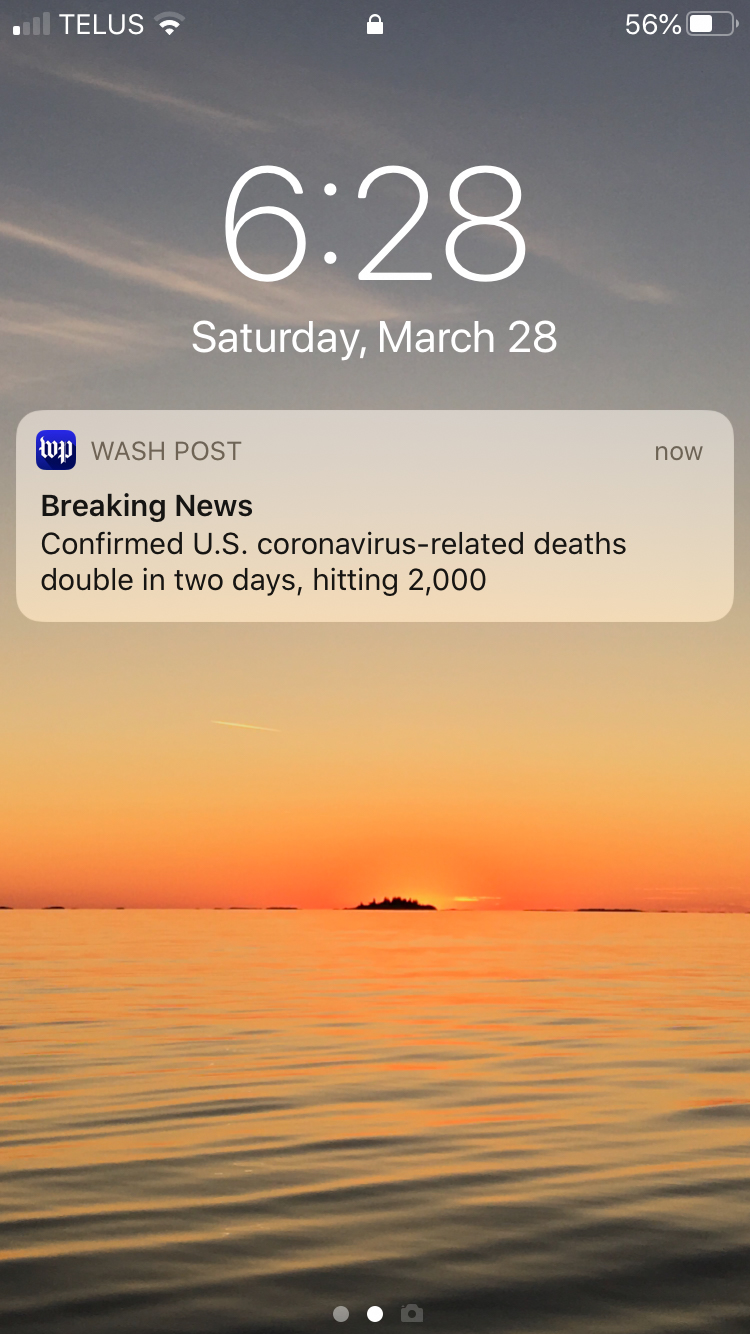 Kate Schneider (b. 1980, Cleveland, Ohio, US) is an artist and educator living in Toronto. Her artistic practice is engaged with the areas of activism, political culture, and enviromental social justice. Her works have shown at the Prefix Institute of Contemporary Art in Toronto, Harbourfront Center in Toronto, SoHo Photo in New York, and published in numerous publications, such as Magenta Foundation's Flash Forward and PDN's Photo Annual. In 2014, Senator Barbara Boxer used Kate's images as a visual testimony against the Keystone XL pipeline on the floor of the United States Senate. Her work was scheduled to be in the show American Geography, curated by Sandra Phillips, at the San Francisco Museum of Modern Art, but due to the pandemic, the show was postponed.


︎ @katepschneider
︎ www.kateschneider.net