JOAN ALVADO
The Last Man on Earth
20 September 2022 - 26 September 2022



Located in the mountainous interior of Spain, the so-called "Serranía Celtibérica" is the second most depopulated area of Europe, after Nordic Lapland. The demographic indicators of the area are scary: with an extension of 65,835 km2 (double othe total territory of Belgium), the population density is just 7.34 inhabitants/km2. This condition of extreme depopulation has set off alarms in Spain, where the area has become widely known as Lapland of the South.

Depopulation is consequence of migratory flows linked to the current economic model, where the abandonment of the primary sector leaves large areas orphan of an economic source. Since we cannot foresee an alternative economic engine for these areas, I hypothesize that depopulation is not reversible. And is a generic phenomenon in developed countries. So we can glimpse a future in which larger and larger areas on Earth will be totally or partially deprived of the presence of man. And life in these areas will not be as we know it today.

Based on these premises, and with Lapland of the South just as a geographical starting frame, "The Last Man on Earth" is an essay in which I raise open questions on what the future of these territories might be. To avoid the standard nostalgic approach about the rural world, I choose to reinterpret the landscape and its inhabitants, generating a different view on the nature of these places. A vision, with a point of separation over reality, that challenges our perception of the territory, making it a fantastic, unknown place.

How will these areas look in 30, 40 or 50 years? What remains when a population disappears?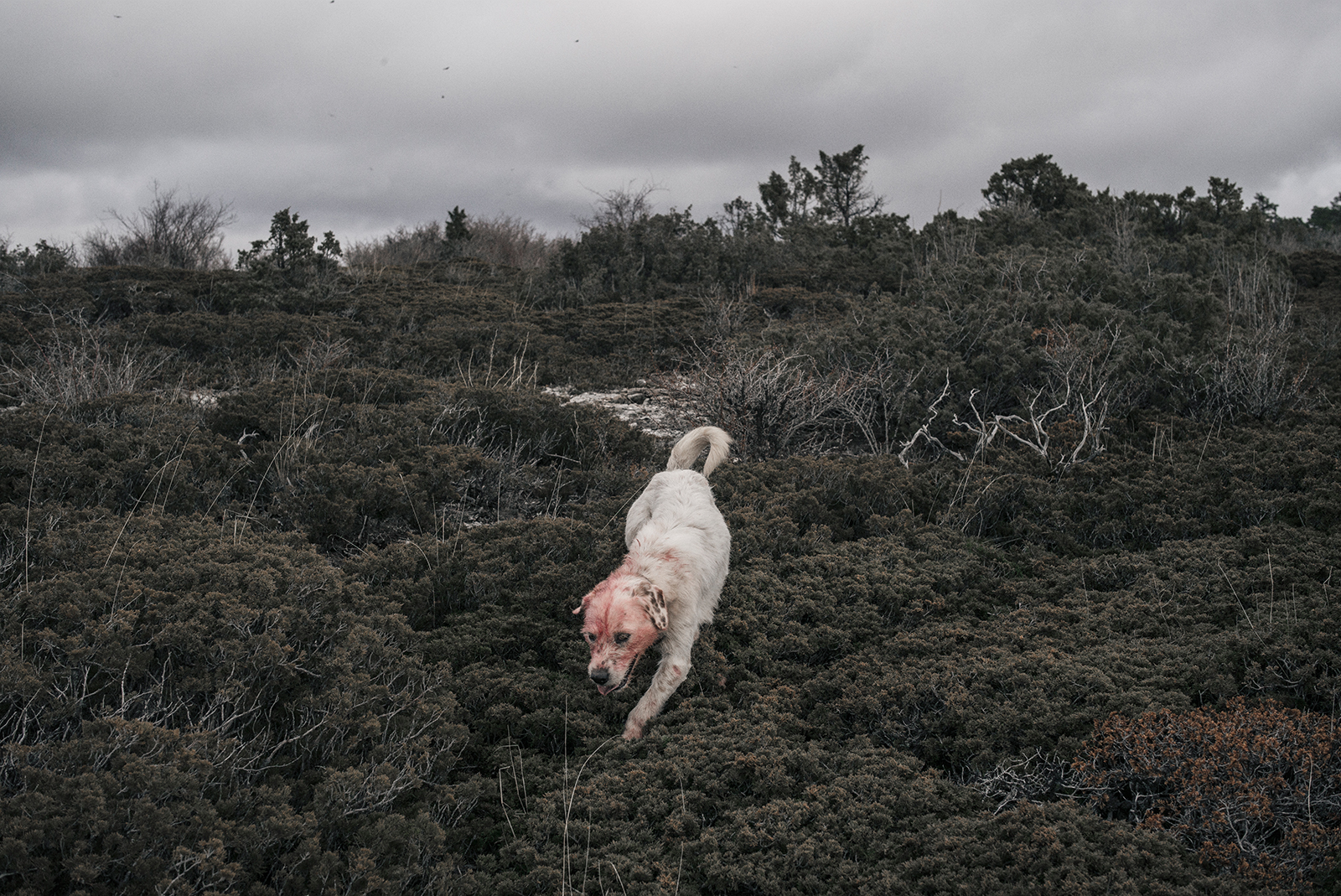 Joan Alvado (b. 1979, Altea, Spain) is a photographer living in Barcelona since 2005.

His work focuses on long-term projects with an anthropological approach about nature and its relationship with the faith of man throughout various layers of history.

His work resides in public and private collections in Germany, the United States or Spain. His projects have been exhibited in galleries and photography festivals in several countries, and have been published in international media such as Newsweek, CNN, The Washington Post, The Guardian, Der Spiegel, Bloomberg BusinessWeek, Burn Magazine, Leica Fotografie International (LFI), El País, La Repubblica, Polka or Fisheye, among others.

His project "Cuban Muslims, Tropical Faith" won the "New FNAC Photography Talent" award in 2016. The work "Escola de Pastors" receives the Lens Culture Emerging Talent Award and has been published as a photobook by Pol·len Edicions. Recently, Alvado has released the short film "La Pastora", based on "Escola de Pastors" and co-directed with New York filmmaker David Sampliner.

Since 2018, he has been working on "The Last Man on Earth", an essay on the relationship between nature and extreme depopulation. The project has been published in various international media and has been exhibited at the Circulations (Paris), Verzasca (Switzerland) festivals and the Marisa Marimón art gallery.