EMILY CANNELL
Fashioning Landscape
11 August - 17 August 2020
Emily Cannell is a multidisciplinary artist who extends the notion of clothing to be something which is transferrable to architectural spaces and landscapes.

By dressing buildings and spaces in the absence of the human body, she reveals the transformative nature of the clothed subject. It is through its removal, that Emily explores the body's betrothal to clothing. She is fascinated with the way in which 'dressing' transforms the identity of these often disused and functionless spaces, providing them with fresh meanings.

Draped around the peripheries of architecture, the fabric protects and enswathes the concrete and brickwork in the same manner that skin envelopes fat and muscle. Angular forms suggest shoulders, hips, or a torso. The building therefore becomes the body and frame upon which the fashion situates itself.

The East Anglian coastline where this project is situated is her home, and has been a life long source of inspiration for her. Its nuclear edifices, defensive battlements and abandoned airbases are entrenched in Emily's experience. This historically charged landscape at the edge of the earth, has also inspired prolific writers such as W. G. Sebald and M. R. James. Emily finds her own actions upon this landscape to be one which communicates an enduring desire to further understand her identity within it, by means of fashioning its terrain.

Through the photograph Emily seeks the 'location' of fashion, a liminal space, somewhere in between myth and reality. Whilst critiquing a system which employs myth to uphold its own commercial interests, and one which is becoming dangerously unsustainable.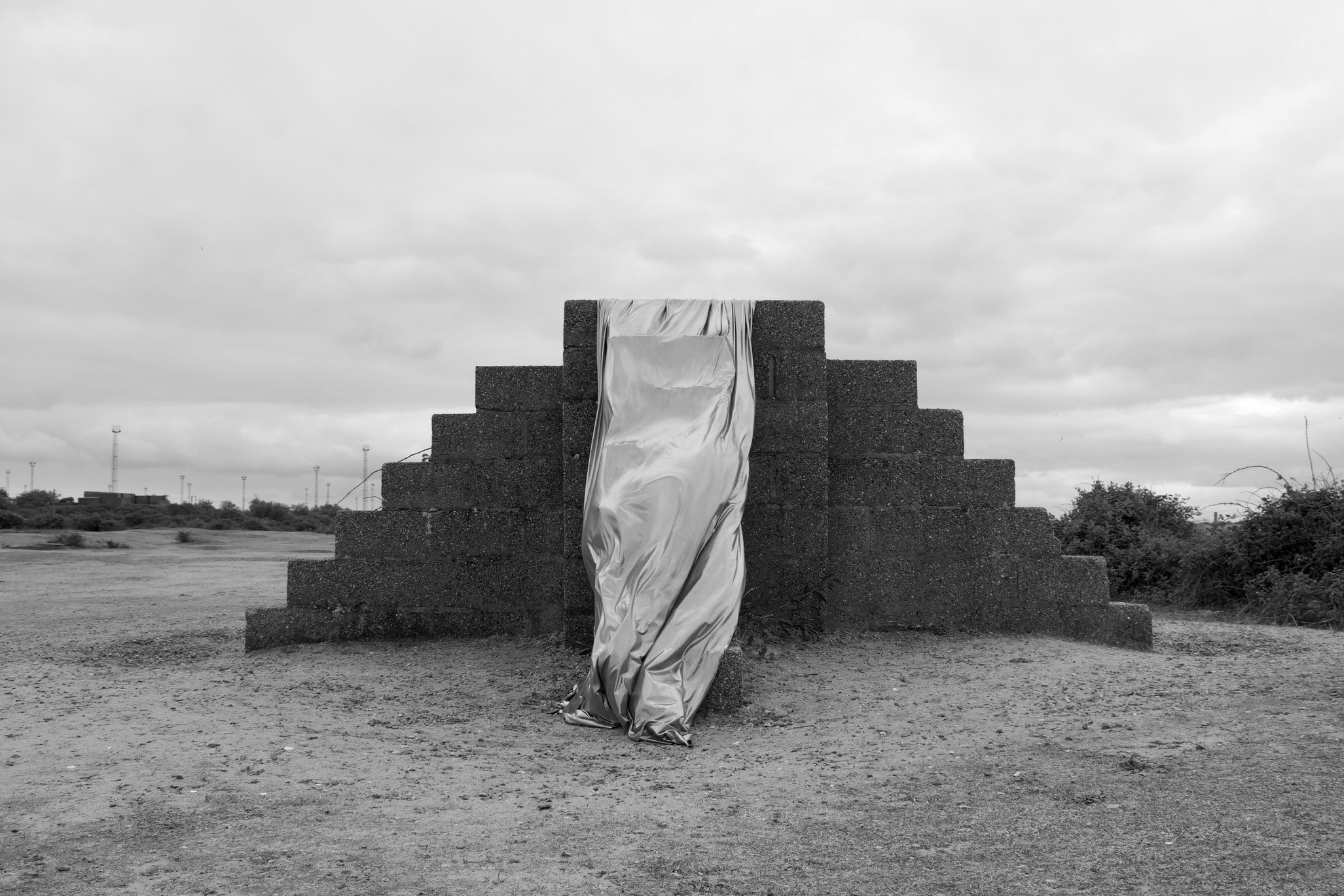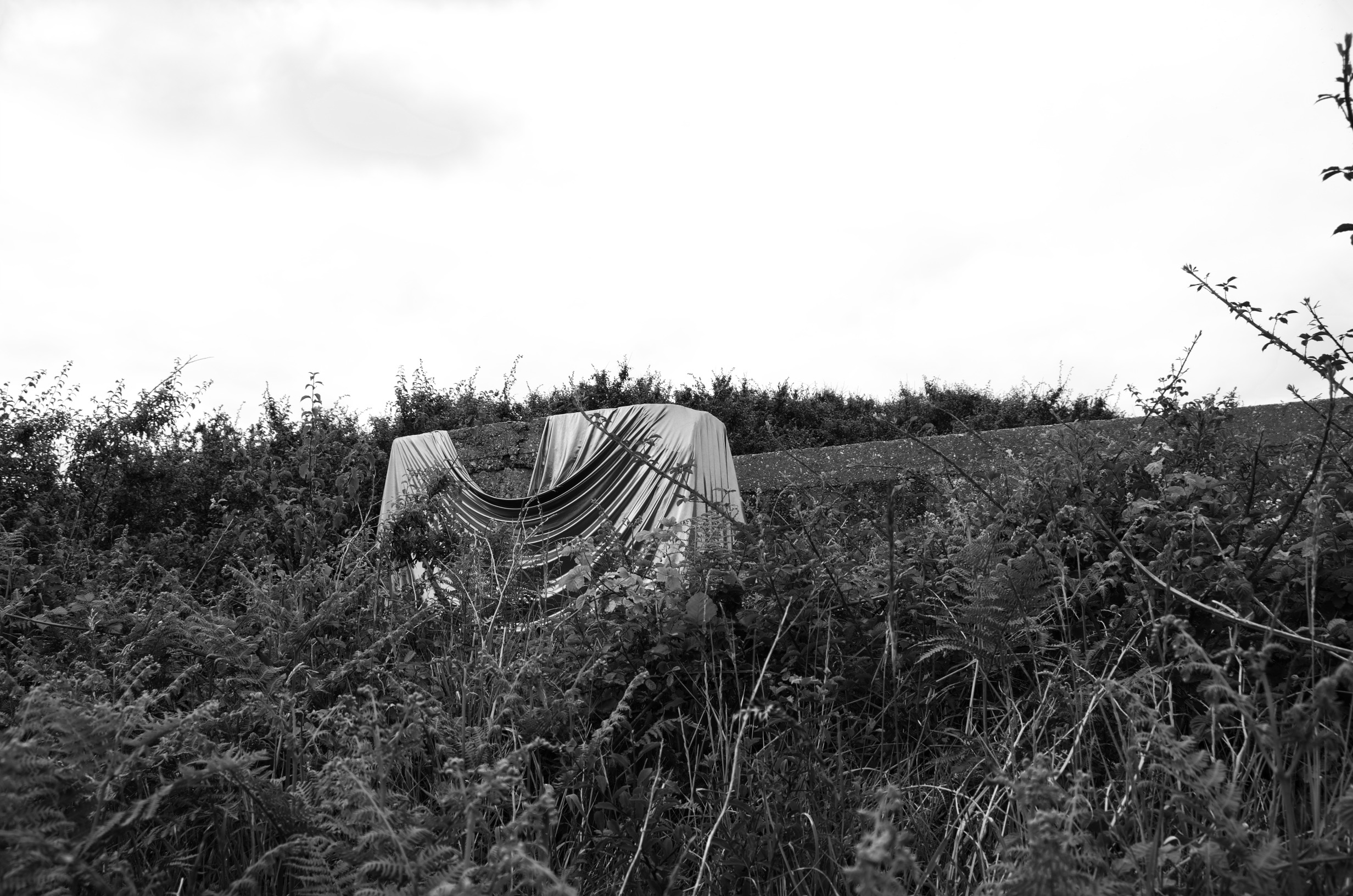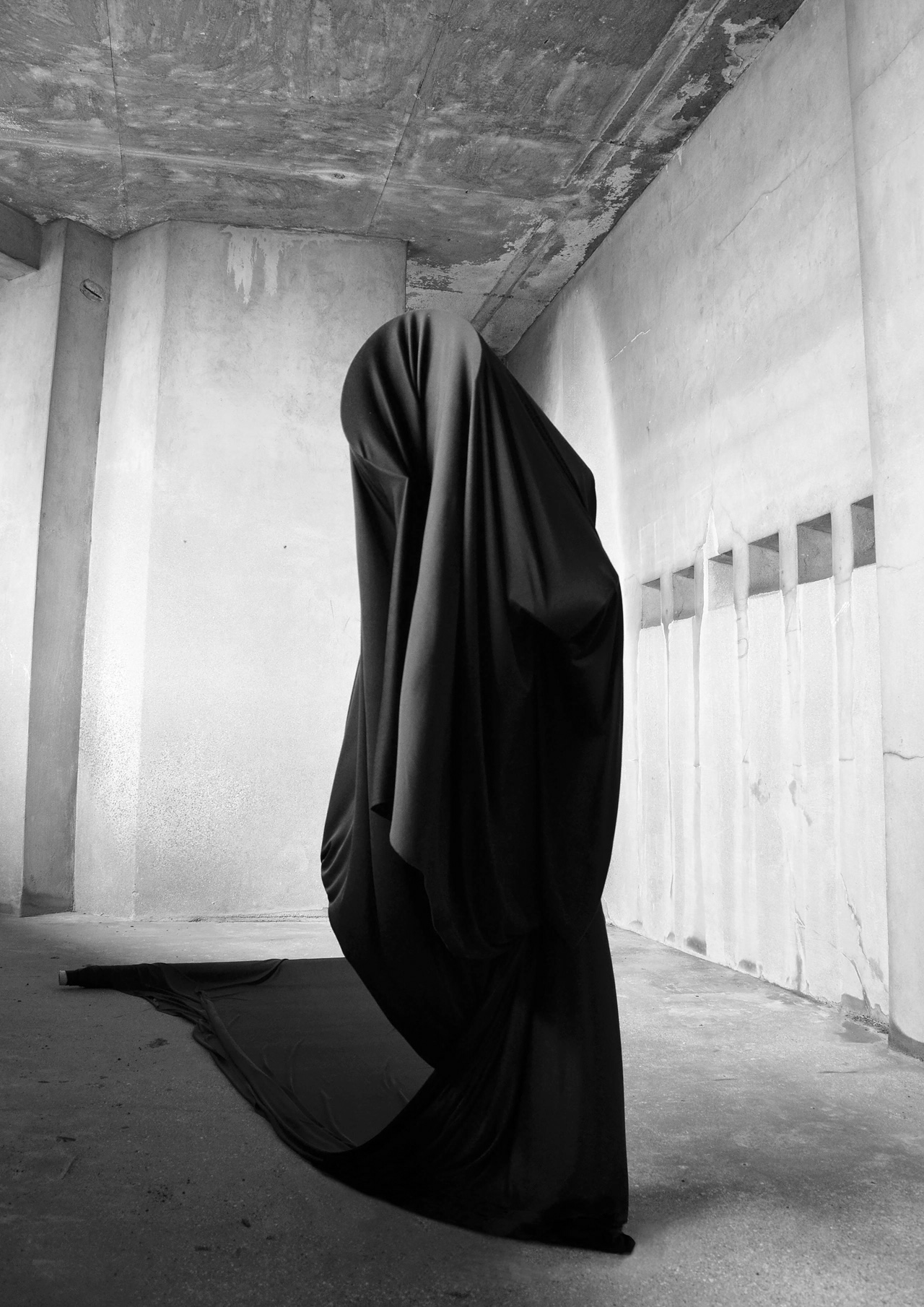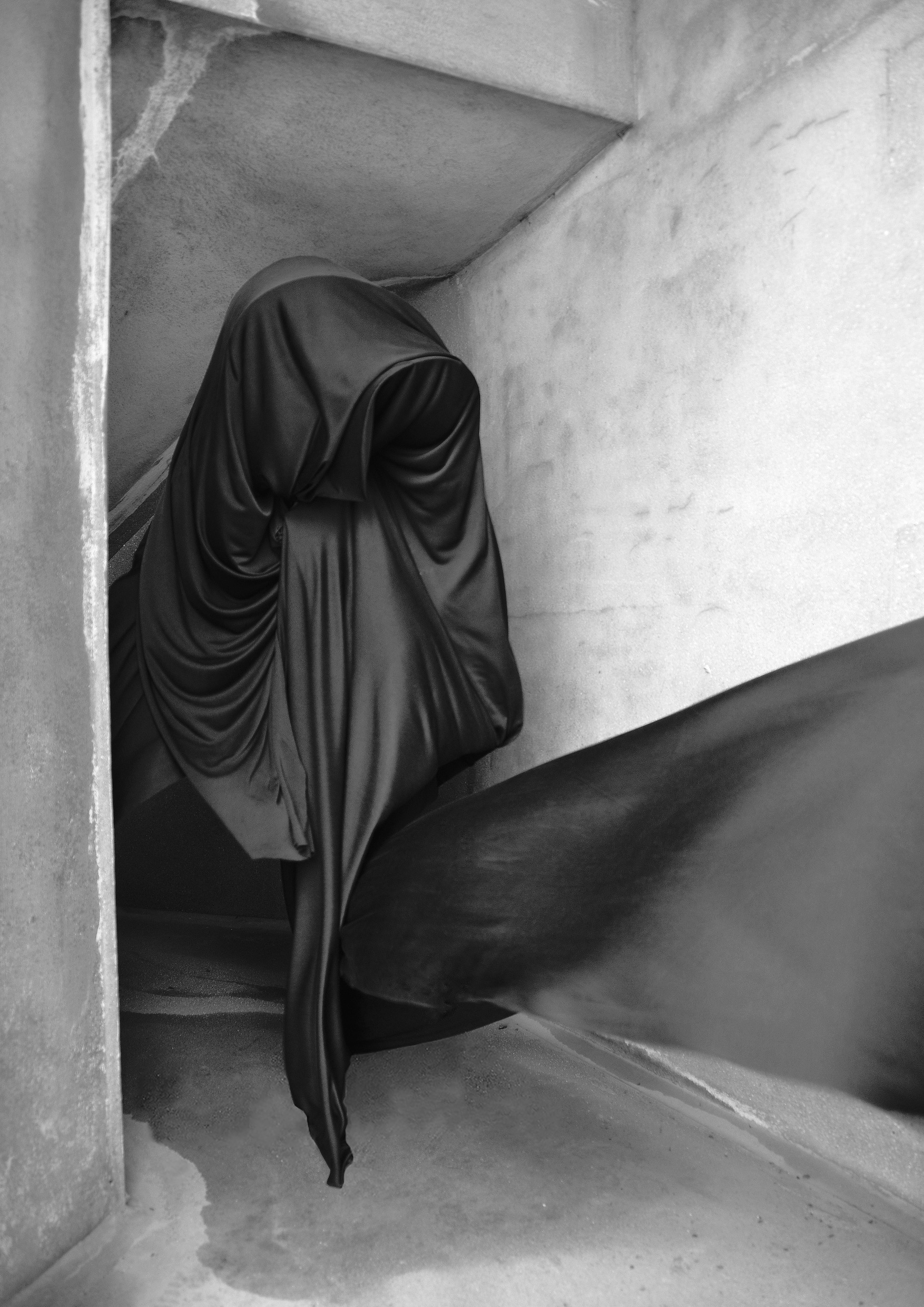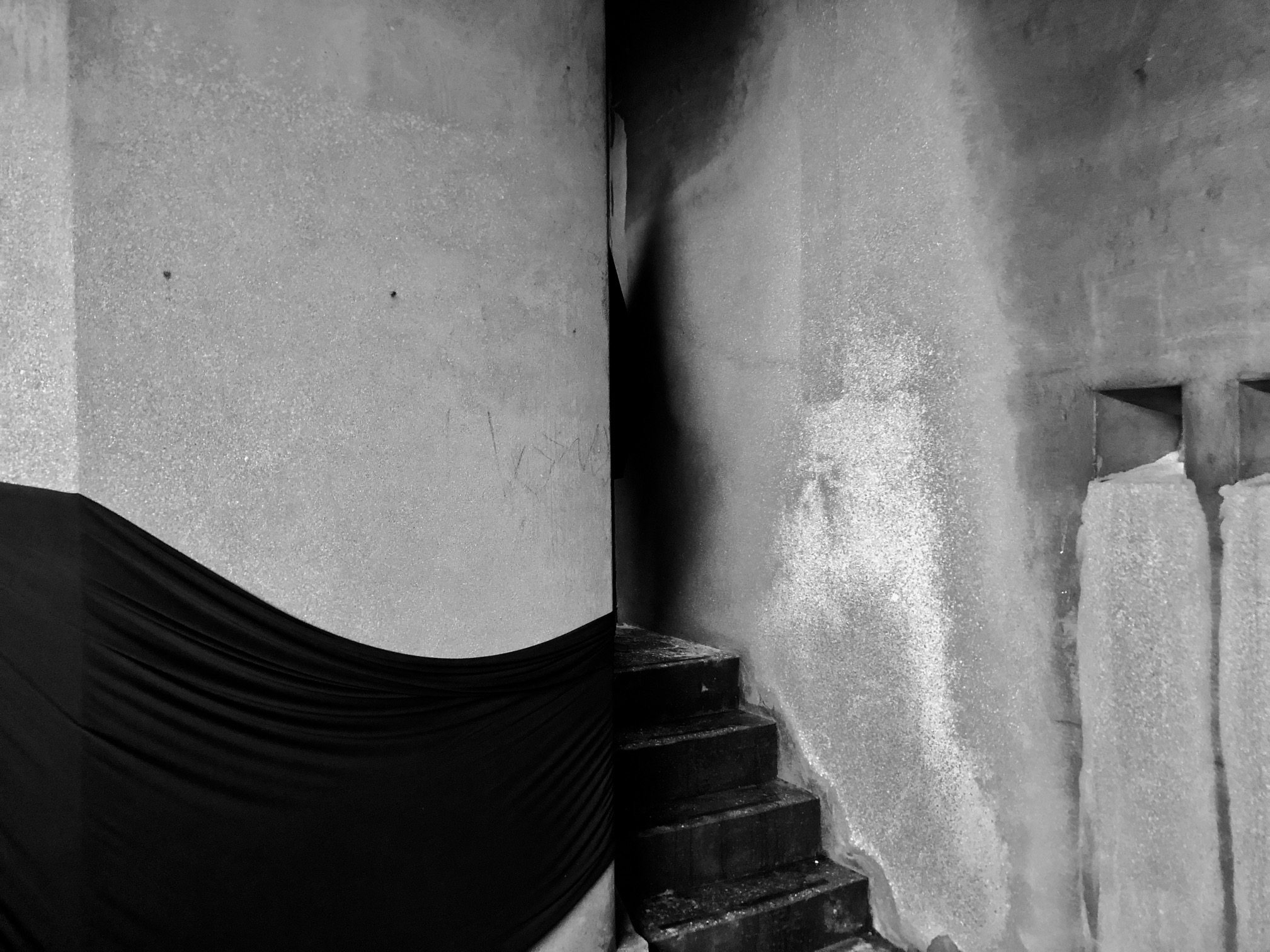 Emily Cannell (b. 1989, Ipswich, United Kingdom) is a fashion practitioner working at the intersection between sculpture, moving image and photography. Through the process of draping, Emily manipulates fabric into different iterations, around objects, buildings, and hand made structures, to create evocative forms which are on the border of sculpture and dress.

The key themes that underpin her work are ownership, value and identity. It is through the removal of the physical body that she reveals its betrothal to clothing, and she is fascinated with how dressing has transformative effect upon other subjects. Buildings become the body upon which the fashion locates itself, mimicking shoulders, a torso or a head.

The language of fashion is expanding, and Emily's practice contributes to this discourse by building visual narratives which allude to garments.

In the last years, Emily Cannell work has been part of several group exhibitions in the United Kingdom, and some of her artwork has been acquired by private collectors and Norwich University of the Arts.


︎@emilycannellartist
︎www.emilycannell.co.uk