BLUE RACHAPRADIT
Objectified
30 March 2022 - 05 April 2022



Objectified is a photography series examining the objectification of women hidden in everyday rituals and objects such as food, toys and mops.

By 'humanizing' certain objects, Objectified uncovers how women are ultimately dehumanized at the intersection of capitalism and the patriarchy by parodying a sickly pink commercial aesthetic as a backdrop for its morbid props ie. a mop made to look as if it was made from flesh and hair, female body parts served on a platter.

Objectified mainly examines three categories of rituals: play, eat and chores. 'Khong-Len' (toys in Thai) depicts harmful objects as toys to parody how gender-specific toys grooms young girls towards insidious stereotypes. 'Khong-Kin' (food in Thai) unpacks the societal cannibalization within our visual culture that presents women as objects to be consumed, straining their relationships between them, their body and food. 'Khong-Chai' (objects for chores in Thai ie. mop) depicts the dehumanization of being reduced to domestic roles.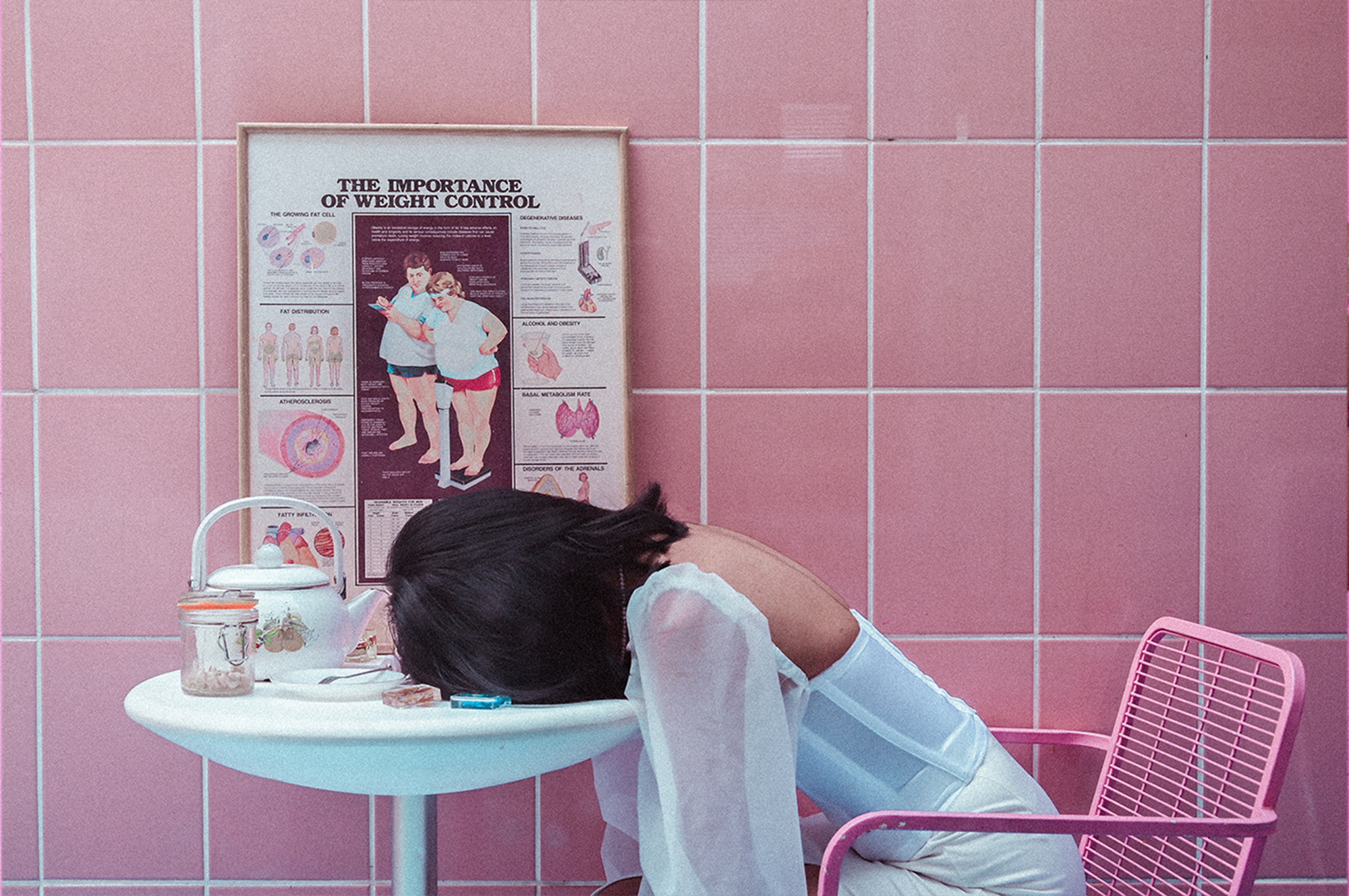 Blue Rachapradit (b. Thailand) is an interdisciplinary visual artist based in California, US.

Her works explore feminist themes through a surreal aesthetic that highlights the morbid in the mundane. Born and raised in Thailand, Blue is inspired by the complicated relationship she has with her home country. Her works employ a punchy and subversive visual language to convey an expressive and rebellious inquiry in the everyday.